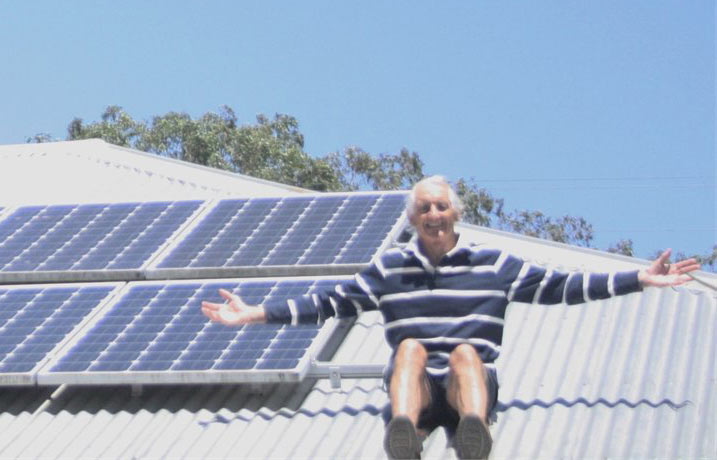 Obituary
Dr Colin Hunt died at his home in Yungaburra on the Atherton Tableland in Far North Queensland on Friday, 27 December 2013.
He died as he had lived – with great courage and dignity – publishing to the end.

Colin's last article 'Illustrated implications of the Terrifying New Math of Meinshausen and McKibben' in the Journal of Economic Analysis & Policy 43(3) (December 2013) is a hard-hitting and frightening look at the continued impact on the planet of carbon emissions.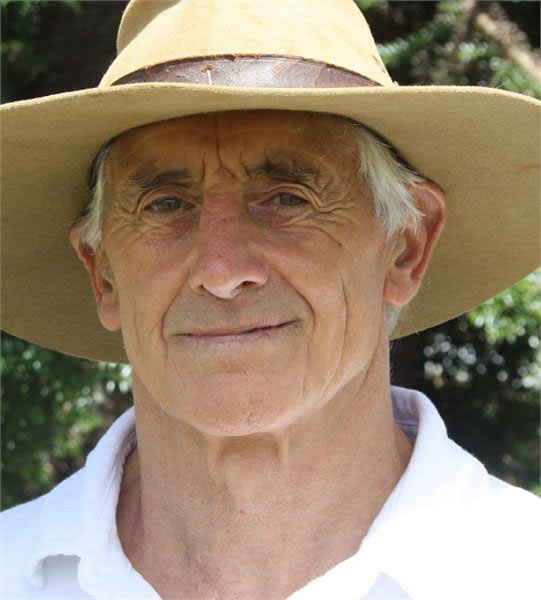 His conclusions were that the world economy must decarbonise by 2050 to avoid catastrophic climate change implications. He believed that even five-year delays would impact on the rate of emissions required to do this and the main driver to decarbonise would be markets – not international agreements.
Three weeks before his death, Colin also contributed to discussion on the Great Barrier Reef in The Age newspaper on December 5, 2013. In the report entitled 'The Great Barrier Reef: Just unwell or terminally ill?' www.smh.com.au/environment/conservation/the-great-barrier-reef-just-unwell-or-terminally-ill-20131204-2yqxk.html freelance journalist Michael Green quotes Colin:
"These port developments are impacting wildlife and destroying part of the reef, there's no doubt about it. The coal and gas companies are responsible for doing their own environmental impact statements – the system is flawed because of conflicts of interest".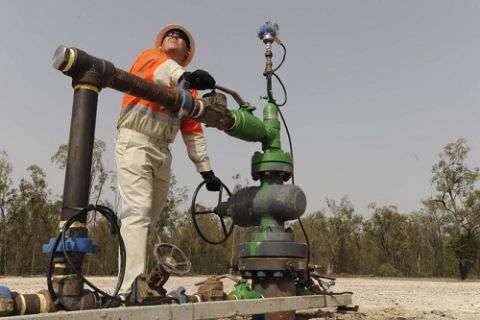 Research
In Economic Analysis and Policy, 43(3) (December 2013):
Illustrated implications of the
Terrifying New Math
of Meinshausen and McKibben  
Colin Hunt
Honorary Fellow in Economics,
The University of Queensland,
St Lucia Campus, Qld. 4072, Australia
Abstract:
There is a limit to the quantity of greenhouse gases that may be emitted to the atmosphere if catastrophic climate change is to be avoided. The practical implication is that most of the world's fossil fuel inventory must be left in the ground and not burned. The article analyses the implications of adhering to the carbon budget in terms of the implied rate of reduction in emission intensity of the world economy. The world economy must be decarbonised by 2050. The four major emitting countries are examined for their energy and emission policies, their emissions and the trajectories of their required emission intensities derived. This shows how sharply emission intensities will need to be reduced when present policies expire, particularly in Russia and China. The postponement to concerted international action to 2020 increases the costs of action. But barriers to a comprehensive international agreement on limiting emissions still exist. It seems likely that countries will continue to be free to pursue policies for the maintenance of economic growth as a priority. The cost of renewable energy, particularly solar, continues to fall. The market, rather than regulation, may transpire to be the main driver of decarbonisation. 
 _________________________________
Research also reported here includes:
Comparative benefits and costs of marine and other conservation measures

Climate change policies: rhetoric and reality

Issues in the environmental impact assessment of projects  

Great Barrier Reef management and prognosis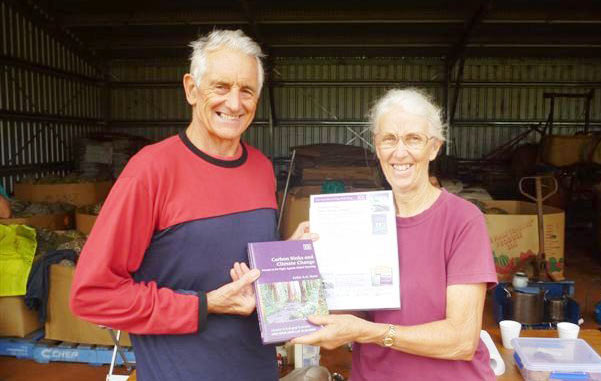 Publications
The themes of my publications are the economics of natural resources use including land, forestry and marine, and of options for the mitigation of climate change. 
Publications are in books, peer-reviewed journals and in on-line sources.
Stop press: articles on climate change and management of Australia's marine resources
More on marine conservation and the Great Barrier Reef
A publication in a peer-reviewed international journal on the costs and benefits of the Coral Sea Marine Reserve is at: C.Hunt, 2013.Benefits and opportunity costs of Australia's Coral Sea marine protected area: A precautionary tale, Marine Policy, 3 (2013):352-360.:
A report in Australian Geographic on the state of the Great Barrier Reef and its "In Danger" listing:http://www.australiangeographic.com.au/journal/great-barrier-reef-in-danger-decision-postponed.htm
And three publications on the status of the Great Barrier Reef are at:
https://theconversation.com/great-barrier-reef-report-in-time-to-make-polluters-pay-16073
https://theconversation.com/unesco-still-worried-about-the-great-barrier-reef-13984
http://theconversation.edu.au/grief-of-great-barrier-reef-unesco-should-declare-heritage-site-in-danger-11928,
And ABC interviews are as follows.
C. Hunt,and Nadine Marshall, 2013. Great Barrier Reef in Danger, Radio National Bush Telgraph, 18 June. http://mpegmedia.abc.net.au/rn/podcast/2013/06/bth_20130618_1144.mp3
C. Hunt and Rebecca Levingston, 2013. Great Barrier Reef in Danger, 7 May, 7.10 pm, 612 ABC Brisbane. http://blogs.abc.net.au/queensland/2013/05/great-barrier-reef-in-danger.html?site=brisbane&program=612_evenings